Single-Page Websites for Small Businesses

The challenge
Many small business owners are coming to realise that relying on word-of-mouth, trade shows, and social media to find customers is all right when you're first starting out but to grow your business and reach a wider audience, you need to establish your digital presence in a more professional way.
With the rise of e-commerce, it's becoming increasingly important for businesses to make their products or services available online. As more people choose to shop from the comfort of their homes, businesses need to shift their focus and go where the customers are. This applies not only to large companies but to small businesses too.
A website is an excellent way to reach more customers, showcase your products or services, and strengthen your brand presence. It not only allows you to increase your customer base but also enhances your credibility as it serves as proof that you're a legitimate business. Plus, consumers tend to research products and services online before making decisions, so having a website is essential for gaining their trust.

Why single-page websites?
Recently, we've seen a rise in the number of small businesses, start-ups, and sole traders asking for a more affordable alternative than a full-blown website – which is when we usually ask if they've heard about single-page websites.
Single-page websites are a good solution for smaller businesses that don't necessarily need a lot of content on their site but want a platform to display their offerings.
The simple, one-page design is useful as it:
Presents all your information on one page
Loads faster than multi-page websites
Easily scrolls on mobile devices
Has a customer contact form
Is simple to maintain and update

The complete package
Over the last few years, we've helped clients working in sectors ranging from hospitality and retail to business services, leisure, and marketing, to set up a well-designed, professional-looking, single-page website.
We offer a complete package, including:
Design and build
Register of domain name
Set up of Office 365 account
Hosting and SSL certificate
To get an idea of what you can expect from a single-page website, here are a few examples of the sites we've delivered.
Bailey's Tree Services | Robin Hood Inn | The Brand Squad | Barlow Country Club | KPSL Chartered Quantity Surveyors | Eskimoo | Your Life PA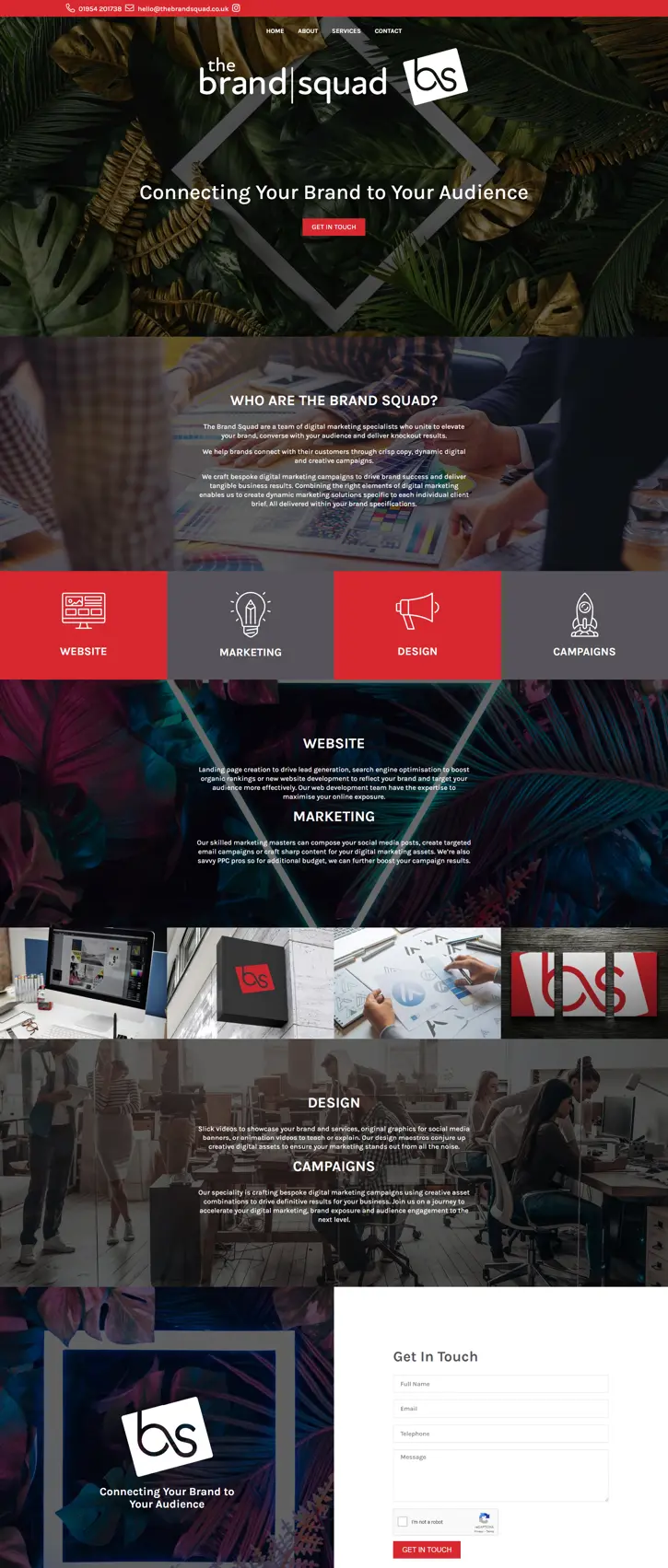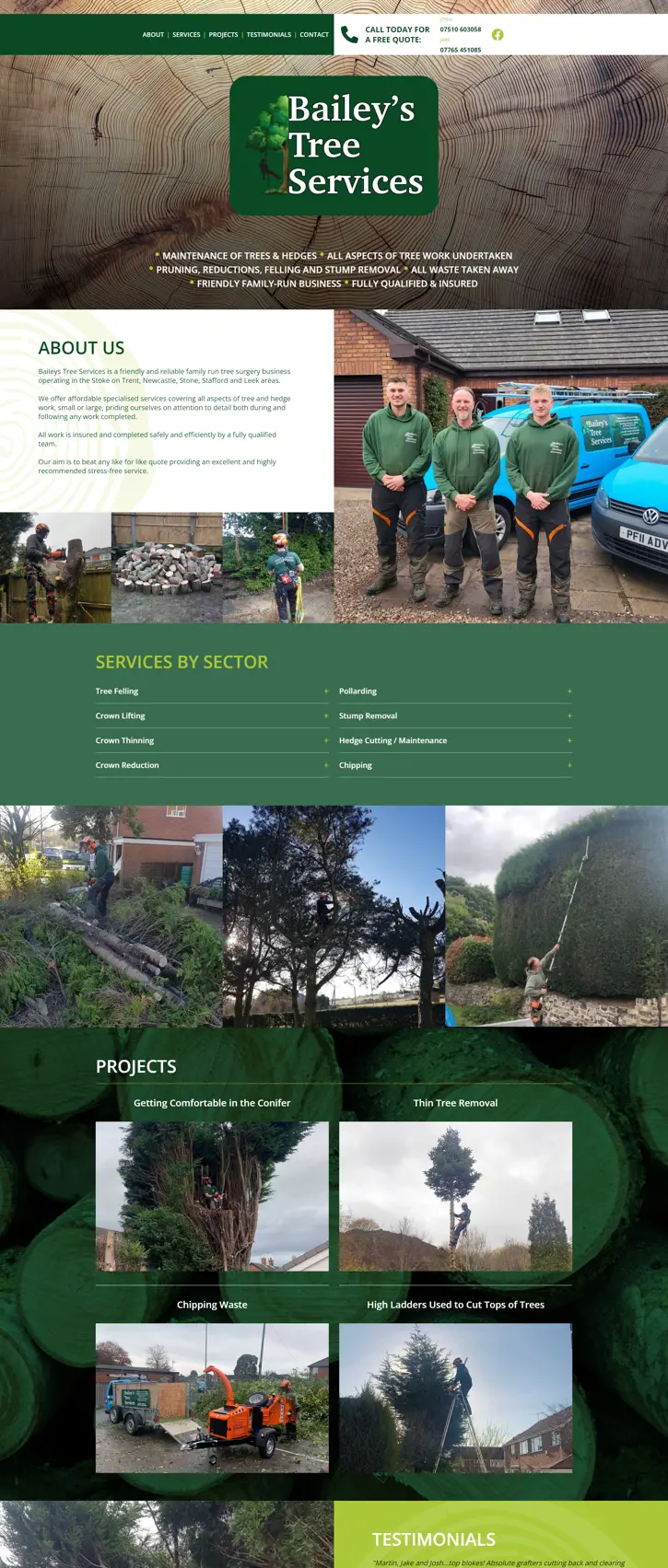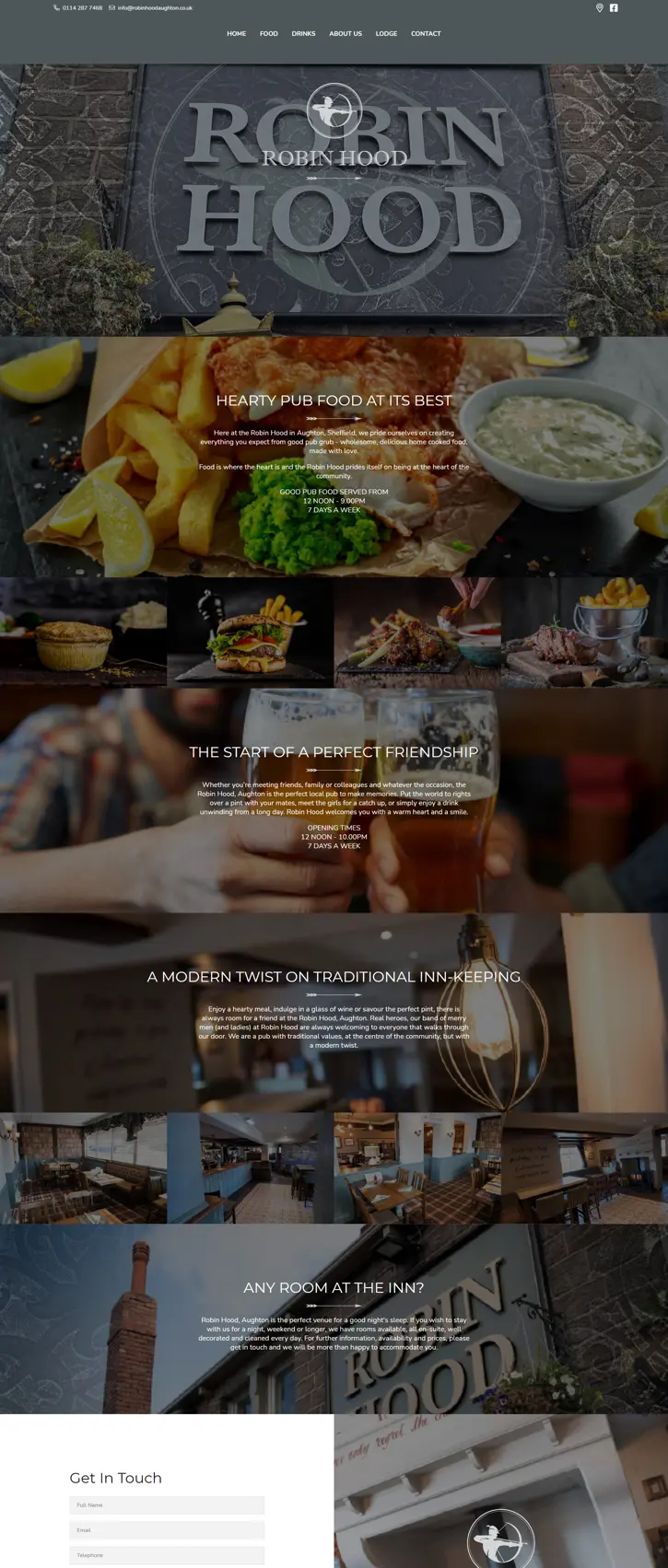 Complementary services
As well as getting your website up and running, we can help you with everything you need to start scaling up your business.
Our additional services include:
Signage
Vehicle livery
Professional photography
Brand and logo design
Marketing campaigns
Videos and scripting
Flyers, brochures, and postcards
Content creation
Branded merchandise
Branded workwear
And much more…