Phenna Group Exterior Signage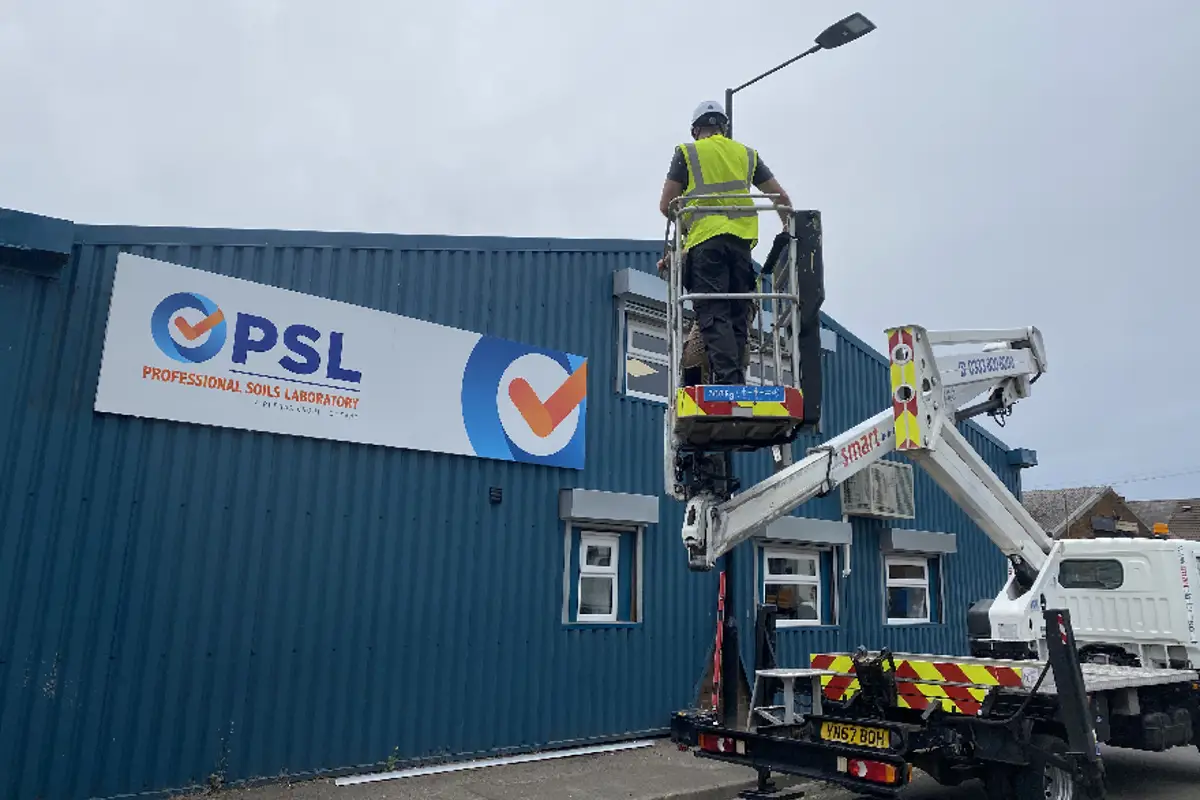 Project
We were recently tasked with a huge rebranding project for world-renowned TICC specialist, Phenna Group. 
Part of the project focused on bringing all the separate businesses under the Infrastructure Division into one refreshed brand with consistent design and messaging. We chose the successful elements of the existing brands and incorporated them into a more professional, corporate design using the brand's new colours, typeface, and logo.
With 15 physical locations across the UK, updated external signage was paramount to continuing the rebrand operation. 
We managed the exterior branding of each office, laboratory, and warehouse location throughout multiple companies and delivered hard-wearing exterior signage on di-bond trays installed at height by our expert, IPAF-accredited, 2-man team.

Benefits
Great First Impression: High-quality, professionally designed signage with logo, brand messaging, and corporate colours builds brand identity and ensures a positive first impression on staff and clients.
Practical: Visible branded signage helps employees and visitors navigate multiple entrances and exits on larger sites.
Builds Trust: Presenting the brand consistently across locations builds trust and credibility and reinforces positive brand values.

"We really put some tight deadlines against the FWD Motion team to complete this project... The professionalism and dedication to completing the project with an exceptional eye for detail has been outstanding. In a very short space of time, Phenna Group now has a complete sector with consistent branding, messaging, and visibility in the marketplace. We look forward to working with the FWD team on future projects."
Stuart Abbs, Managing Director, Infrastructure Division at Phenna Group

Get In Touch
Need a hand rebranding or updating your exterior signage? Get in touch at enquiries@fwdmotion.co.uk or give us a call on 01246 439045.