How To Write SEO-Friendly Blog Posts

You want to make sure that people are seeing your blog. You know you need to optimise your content for search engines, but you don't know how.
That's where we come in.
We'll explain exactly what you can do to optimise your blog and increase organic traffic to your website.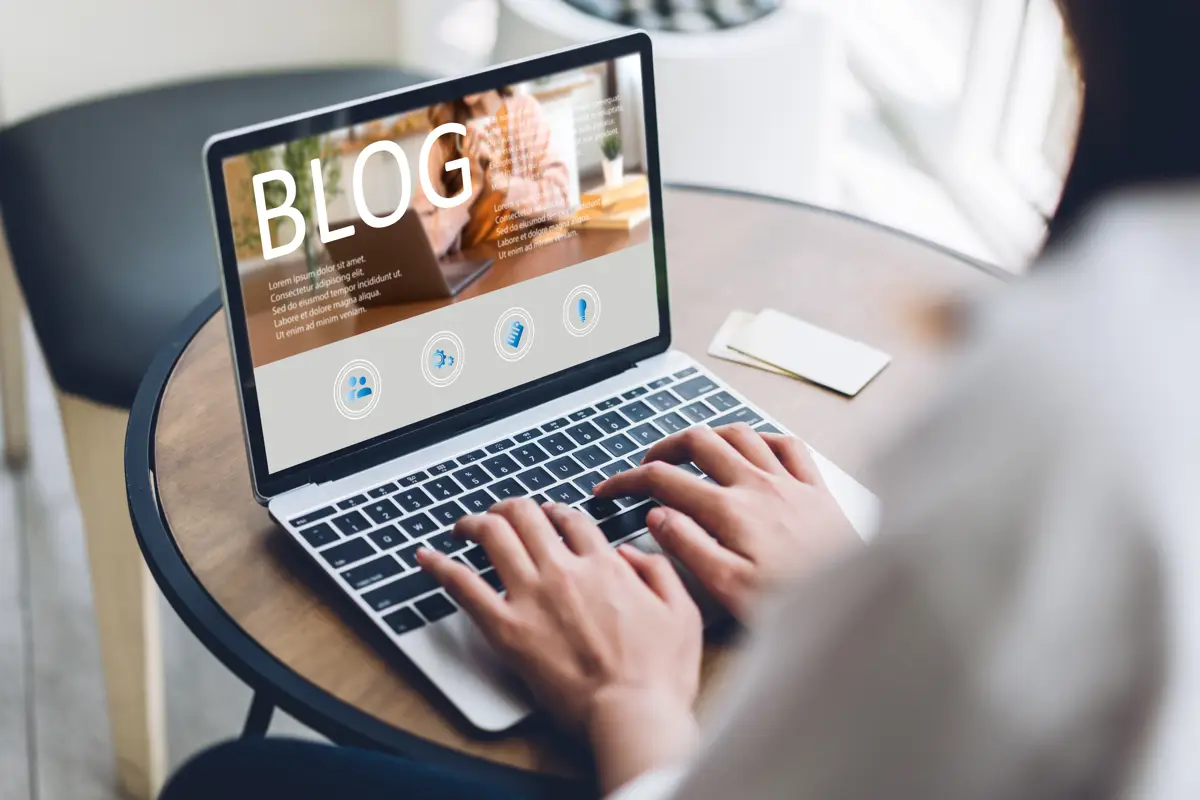 "Does Blogging Help SEO for My Website?"
To rank higher in search engines like Google, Bing, and Yahoo!, you should optimise your published content, whether you're an independent blogger or an online business.
The aim of your blog could be to attract readers to a singular post or direct consumers to a whole website. Blog SEO can help you do both by reaching more users searching for the topics you cover in your writing.
Inviting more organic traffic to your blog or website has many benefits. This includes growth in your audience, an increase in newsletter readership, and more consumer purchases or leads. Keeping on top of your blog SEO also means that your content is always up to date.

How to Write a Blog Post for SEO

Here are four important ways to optimise your blog for search engines:


 

1. Find Relevant Keywords and Formats
It's important to increase traffic, but it has to be the right kind. This means using keywords relevant to your topic and overall objective.
Using keyword research tools on sites such as WordStream, Moz, and Semrush is the first step to finding relevant keywords to use in your writing.
Keyword research tools enable you to see how difficult it is to rank in the top 10 search engine results for each word or phrase you search for. To rank quickly, aim for keywords with a difficulty of less than 50%.
Searchers are looking for information, and different content formats are more successful at keeping readers engaged depending on the topic. Find popular formats for your blog topic by searching for similar top-ranking articles. Formats might include how-to guides, listicles, definition posts, or comparison posts.

2. Write Quality Content
It's no good having more users visit your blog if the content doesn't keep them there for long – if readers abandon your site too quickly, your SEO rankings will drop.
Google lists multiple ways you should tailor your writing to positively influence your blog:
Create original, unique content – avoid copying or rehashing existing text.

Organise your topics with headings, subheadings, and paragraphs – don't dump and overstuff text on your page.

Optimise content by writing to engage readers, not search engines – ensure that you're using keywords naturally in your sentences.
It's important that users understand what you're trying to say. Your blog will be easier to read if you use simple words, short paragraphs, and bullet points, and it will keep your readers engaged if you include visual graphics, animations, and GIFs.

3. Optimise in the Right Places
Now that you've found keywords to optimise your search engine ranking, it's time to use them. You can include keywords and quality content in many places to improve SEO.
Body, Headings, and Subheadings – introduce your keywords so that they fit naturally and appropriately into sentences. Keyword phrases or questions also make effective headings and subheadings.
Title Tags and Meta Descriptions – writing quality content for this space will improve your search engine ranking and attract site visits.
Alt Text – using keywords on images is important for accessibility and will boost your optimisation efforts.
URLs – your blog URL should be short and descriptive. Include a keyword, phrase, or question to tell searchers exactly what to expect from your blog.
Implementing on-page SEO practices will help search engines understand your content and rank it effectively. On-page SEO checker tools will show you any opportunities for improvement.

4. Manage Technical Issues
Crawling and Indexing is what search engines do to identify and organise websites.
Crawlability refers to how easily search engines can discover the page. The search engine then indexes the website, adding it to a database of billions.
Knowing where to place your site means analysing the content. This means you need to write optimised, error-free, quality content by checking for missing images, broken links, and duplicated content.
Building backlinks can help with your SEO strategy.
Many websites link to other sites and blogs, but these links can break.
Using tools like Semrush's Backlink Analytics allows you to enter your competitor's URL for analysis. They list your competitor's broken pages and any domains that link to them. You can then contact the site linking to them to ask them to link to your blog instead.
Finally, keep your content updated.
The most user-searched keywords and phrases change over time, lowering your search engine rankings. 
Refreshing your blog posts might include editing in different keywords, cutting irrelevant sections, correcting out-of-date information, and adding new content. It might even mean rewriting the blog from scratch.

"Do Blogs Help SEO?"
You should optimise your blog by finding relevant keywords and formats, writing quality content, optimising in the right places, and managing technical issues.
If you follow these steps, you will start to move up in search engine rankings and increase organic traffic to your blog and website.
To learn more about how long it takes to see results from SEO, read our Blog.

Get in Touch
If you want to know about our SEO blog writing services and monthly SEO packages, please contact us for a chat and a quote.