5 Benefits of Gamification for your Business

Gamification appeals to our innate desire to compete, improve and win. It already plays a huge part in our personal lives – with social media quizzes, online games and mobile apps. And whilst the concept of using it in the corporate world is growing, many businesses don't know how to use it effectively or understand the benefits of gamification.
Adding online games or gamification to your marketing can be a very powerful tool. You could utilise a simple arcade style game to win an exclusive discount, compete with others with a league board table or use quiz elements to excite an online survey. Using gaming techniques can add motivation and encouragement to get involved.
What is Gamification?
The dictionary definition of gamification reads:
"the application of typical elements of game playing (e.g. point scoring, competition with others, rules of play) to other areas of activity, typically as an online marketing technique to encourage engagement with a product or service."
In a nutshell, gamification is the application of the mechanics of gameplay to non-gaming contexts. These non-gaming contexts could include areas such as training, recruitment, and learning.
Although the term 'gamification' was coined almost 20 years ago, many still struggle to explain what it is. Simply put, gamification just means adding gaming or fun elements to something that would otherwise not be as appealing to engage with. For example:
Reading and understanding HR policies in the workplace
Encouraging interaction with an intranet
Motivating sales staff to reach targets
By introducing leaderboards, quizzes, raceway scenarios or arcade style game elements, people are much more likely to engage and enjoy the challenges set to them.
The same goes for using gamification in a B2C scenario. Whether your aim is to encourage brand loyalty or to generate leads or sales, using gaming elements will engage your customers more. They could win discount codes, acquire points to achieve bonuses or enter a leaderboard scenario to win a prize giveaway.
The possibilities are endless when it comes to gamification. But what are the benefits of implementing it into your business?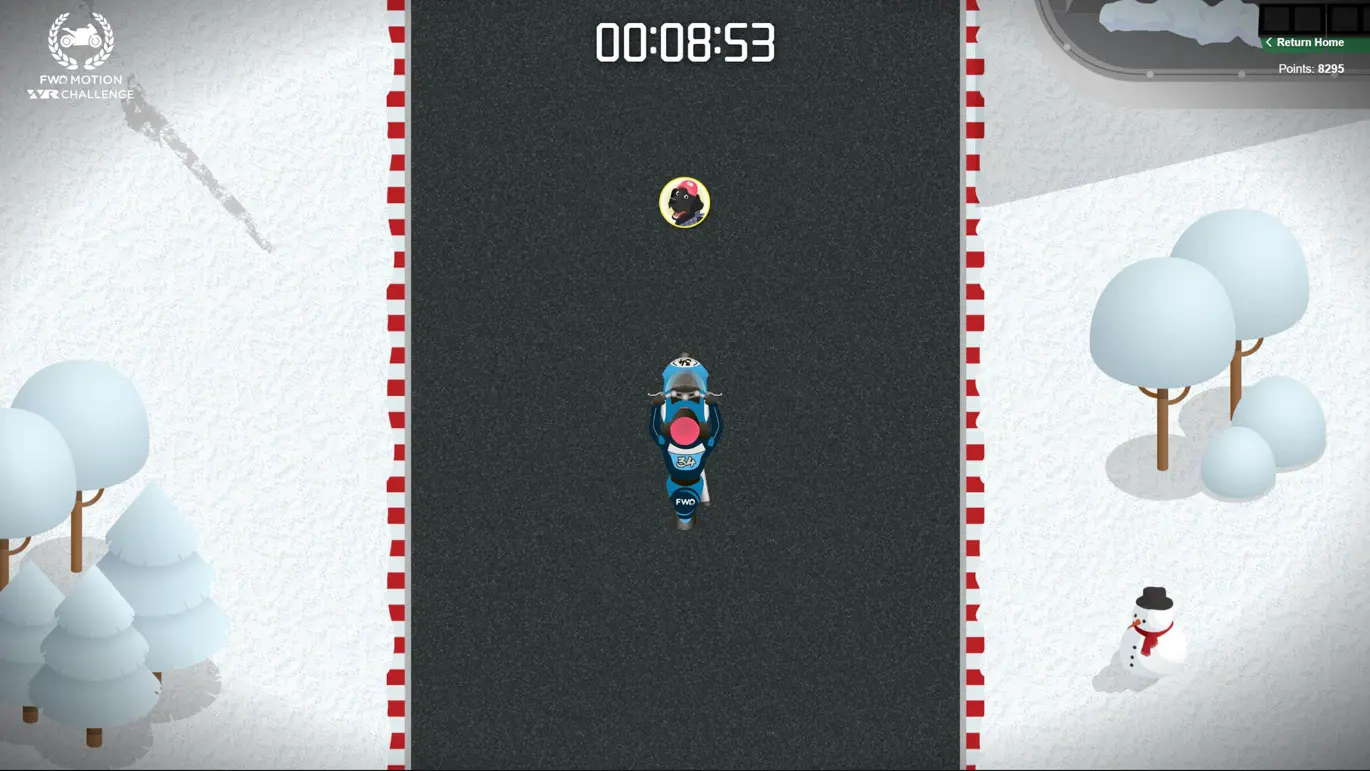 Benefits of Gamification
Fun
Games are fun. They bring enjoyment to the participant and provide a positive experience. Employees are more likely to interact again, pay more attention to achieving the required outcome and feel more positive towards you, the employer. In a customer scenario, the fun element can drive brand loyalty, promote lead generation or encourage sales. For example, which of the following do you think would get more engagement?
a clickable advertising banner offering a discount
a clickable banner offering a discount when 3 levels of an interactive game are passed
Gamification creates fun. And fun is marketable.
Cost Effective
Traditional marketing campaign budgets can be tremendous. The time and resource required both internally and from external agencies soon mounts up. Whilst it's a misconception that gamification is time consuming and expensive, it is usually quite the opposite.
Template gamification platforms that often utilise pre-existing resources creates marketable games for relatively little cost. A game that can be updated when necessary. Expanded on when users reach a certain level. Updated with the latest brand and marketing messages when required. More importantly, a platform that provides user traffic and lead generation tracking.
Lead and Sales Generation
The sense of progress motivates people to continue, to work harder. Why is gaming so addictive? Because when you reach the next level, solve something tricky, acquire a higher place on the leaderboard – you gain a sense of achievement.
Apply these to gamification and you have the perfect platform for lead and sales generation.
Click here for 20% off your next purchase
or
Can you complete this tricky level for an exclusive 20% off your next purchase?
The second one makes the user feel they've achieved something, and they're much more likely to 'use' their prize voucher.
Educational
Gamification marketing provides a fun and easy way to engage your audience with your target message. Whether that's providing information of new products or services, informing them of the latest discounts and offers, or educating staff on the newest policy from HR.
In a B2C setting gamification dumbs down the 'marketing' element of your messaging, and in an internal environment, gamification incentivises staff learning.
Does Gamification work?

In a word…. YES! Gamification works simply because it gives them the control, gives them the option to compete further, provides that good feeling when they reach a certain level/attain a higher rank. Add into that mix brand messaging, rewards, points and prizes, and you have a very powerful engagement and marketing tool.

Interested in incorporating gamification into your marketing strategy? FWD Motion have a ready-to-go online gamification platform and a multi-region, global learning and enablement tool to help level up your brand, engagement and marketing success.

This versatile platform can be easily integrated into your existing marketing and business strategy and is a fun, interactive way for you to engage with customers or employees, to help them learn more about your brand, products or services.

Author: Nic Wilson-deRoze